Inside Edge Blog: Football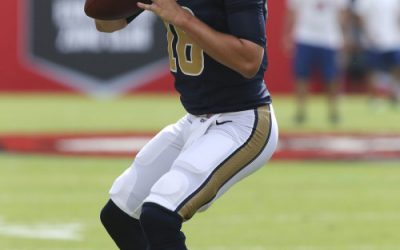 The Los Angeles Rams head to Santa Clara tonight to clash with the San Francisco 49ers in a battle of NFC West foes. The Rams come in with a 1-1 record and a three-way tie for first place in the West. The 49ers battled Seattle tough last week, but dropped to 0-2 on...
Want to learn more?
Signup to get monthly Inside Edge news right in your inbox.
Phone:
(952) 948-1481 or 1-800-858-EDGE (3343)
Email:
Mail:
Inside Edge
9301 Bryant Avenue South, Suite 209
Bloomington, MN 55420